THE COLOUR OF CELEBRATION
The Vespa 75th sports all sorts of details that make it a true classic, such as its metallic yellow, called Giallo 75th, a contemporary interpretation of the colours that were so in vogue during the Forties and seen here on the steel body. A special badge with the series name on the rear of the shield is another celebratory touch that marks this momentous occasion..
TECHNICAL SPECIFICATIONS
1.Width
695 mm
2.Wheelbase
1.334 mm
3.Seat height
790 mm
4.Length
1.852 mm

Fuel consumption
44.8 km/L
Environmental performance
Euro 4
Fuel tank capacity
7L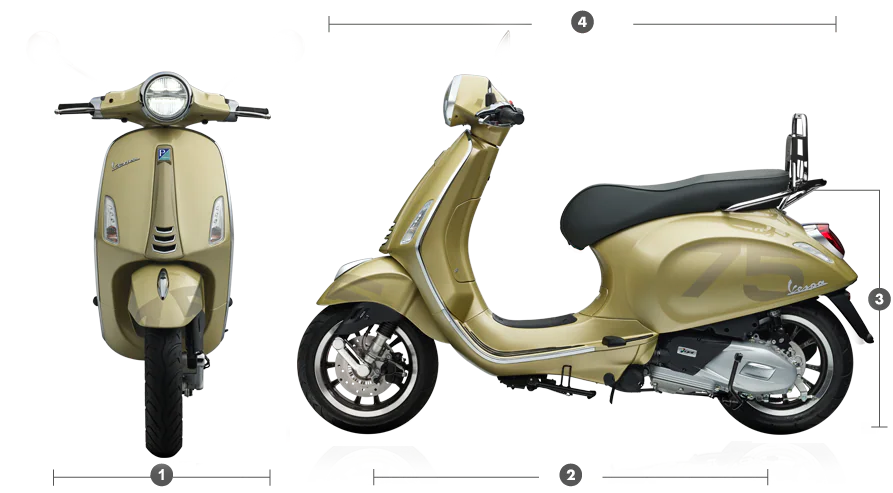 Do you want to insure your Vespa?
Finance and Insurance specialists also with over 20 years of experience to tailor a solution just for you.
CONTACT US
Discover the Vespa Primavera Catalogue.
Send us a message if you are interested in a product of the catalogue that is not listed in our website and we will find the price and the ETA for you.