STYLE AND TECHNOLOGY
Arriving with large, 12-inch alloy wheels, the small-body Vespa Sprint offers a stunning riding experience. The 4-stroke, 3-valve single-cylinder engine makes it perfectly balanced in terms of performance and consumption.
Bike Finder and the remote controlled seat opening come standard.
Front wheel ABS only
TECHNICAL SPECIFICATIONS
1.Width
735 mm
2.Wheelbase
1.340 mm
3.Seat height
790 mm
4.Length
1.870 mm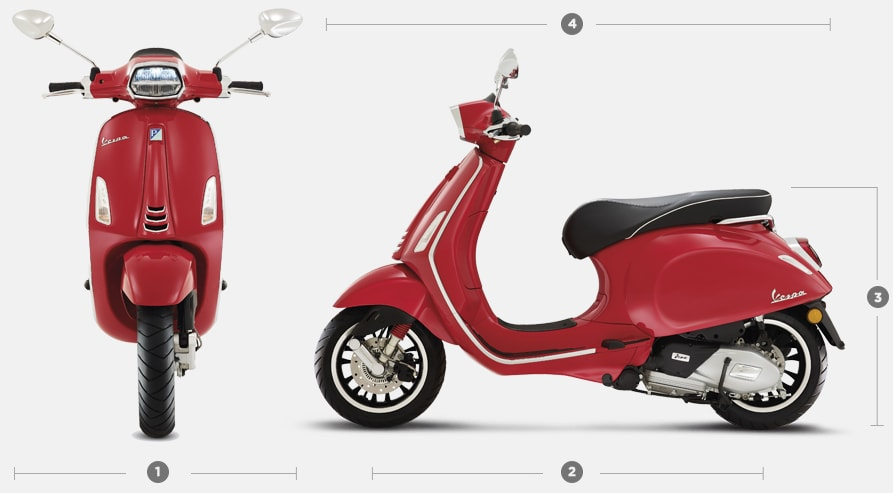 Fuel consumption
40.3 km/L
Power
12.9 hp (9.5 kW) @ 7,750rpm
Environmental performance
65 g/km
Fuel tank capacity
8L
Do you want to insure your Vespa?
Finance and Insurance specialists also with over 20 years of experience to tailor a solution just for you.
CONTACT US
Discover the Vespa Sprint Catalogue.
Send us a message if you are interested in a product of the catalogue that is not listed in our website and we will find the price and the ETA for you.