SPORTY AND TRUSTY
Drive your Vespa Sprint safely around town thanks to the modern one-cylinder four-stroke 50cc engine, air-cooled and equipped with electronic injection. From the exhaust pipe to the inner structure of the transmission casing, each detail is designed to provide a smooth, quiet and comfortable ride. The control unit now contains a barometric sensor, which ensures optimum combustion under all conditions.
Reach new levels of reliability with Vespa Sprint, even in the continuous "stop and go" city traffic.
TECHNICAL SPECIFICATIONS
1.Width
735 mm
2.Wheelbase
1.330 mm
3.Seat height
790 mm
4.Length
1.870 mm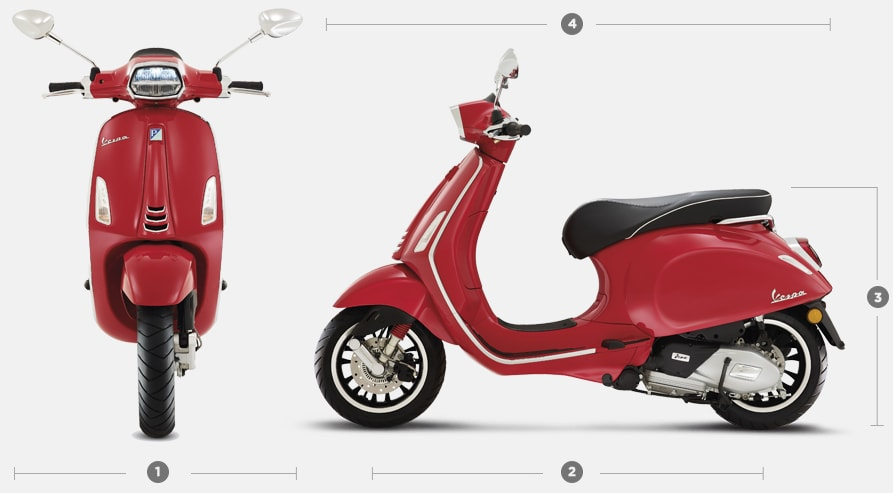 Fuel consumption
34.4 km/L
Power
2.4 kW @ 7.500rpm
Environmental performance
65 g/km
Fuel tank capacity
8L
Do you want to insure your Vespa?
Finance and Insurance specialists also with over 20 years of experience to tailor a solution just for you.
CONTACT US
Discover the Vespa Sprint Catalogue.
Send us a message if you are interested in a product of the catalogue that is not listed in our website and we will find the price and the ETA for you.