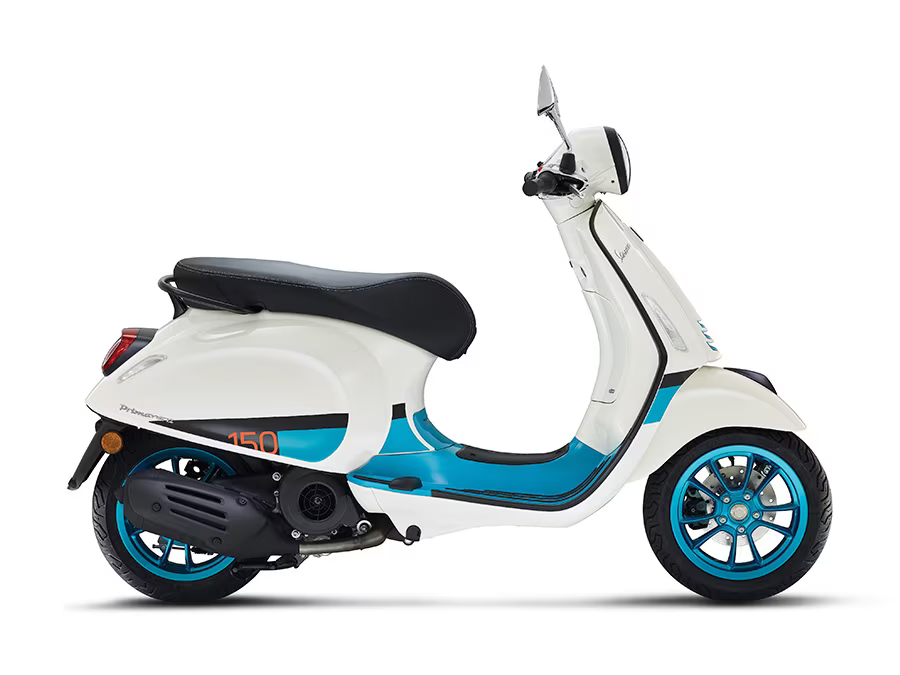 PURE VESPA SPIRIT
The Vespa Primavera Color Vibe is a homage to the colorful, playful Vespa universe, combining lightheartedness, originality and a desire to experiment and redefine trends. Jump in the seat to go beyond your every expectation and turn heads wherever you go with lively, irreverent style.
A TOUCH ON THE ECLECTIC SIDE
The Vespa Primavera Color Vibe sports a special two-color livery that creates a unique game of contrasts. The body, available in bold Orange Color Vibe and White Color Vibe, is paired with a footwell in Ottanio, a particular shade of turquoise, which also features on the typical "tie" on the shield and the exclusive wheel rims, made for this version in a special shiny metallic finish.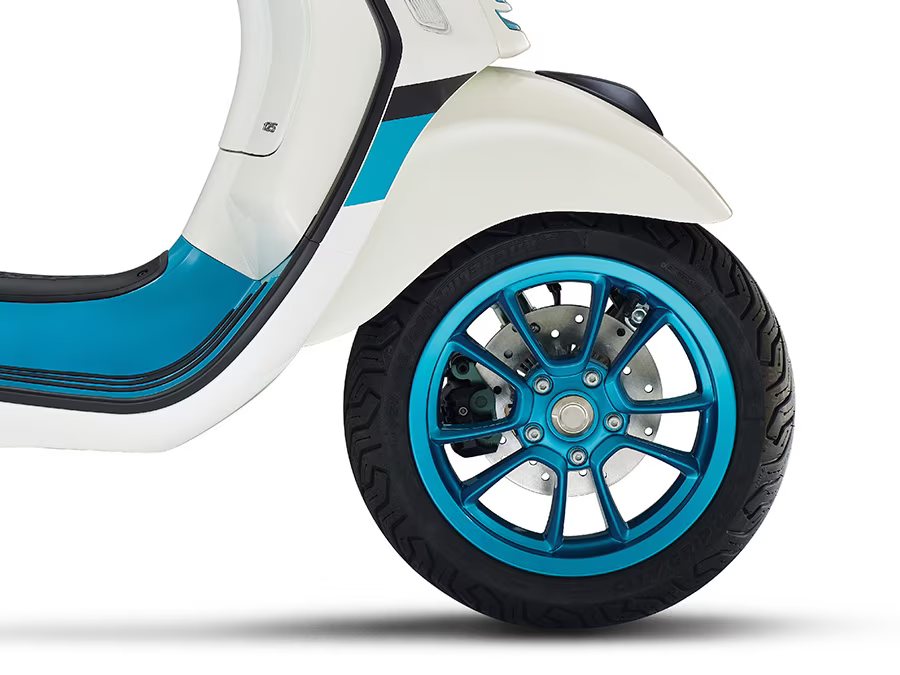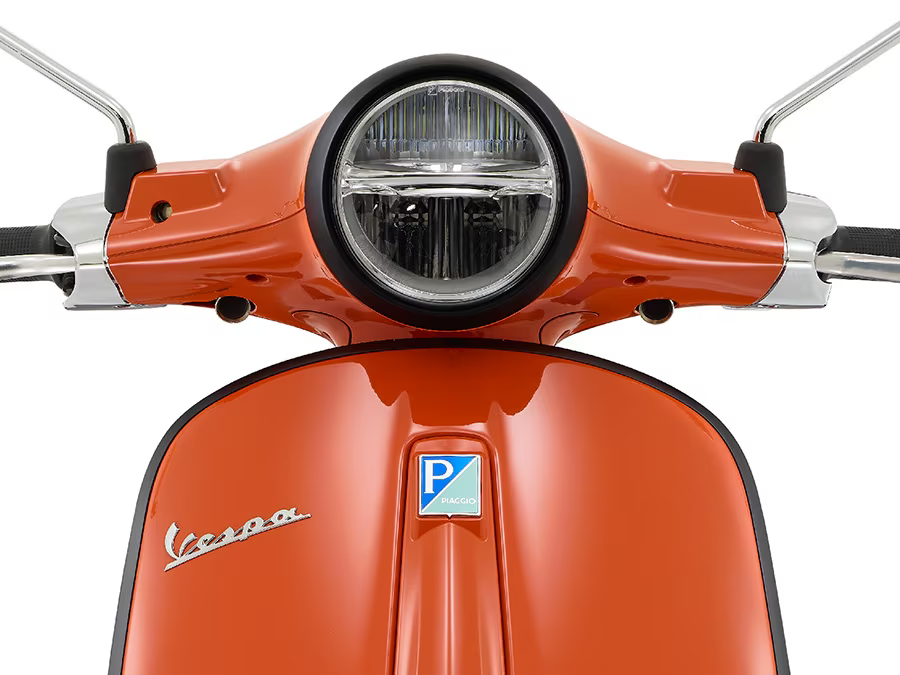 SPORTY AND ELEGANT
The dual nature of the Vespa Color Vibe can also be seen in the small details, such as the sporty black finish of the headlight and rear light frames, the passenger grab bar, the muffler cover and a host of other elements that showcase the bike's shape and design. The attention-catching look is crowned by special graphics on the shell.
POWER AT YOUR SERVICE
The Vespa Primavera Color Vibe 150cc is designed to minimise noise pollution, optimise consumption and deliver outstanding performance. With reduced noise levels and a softer, more pleasing sound, this Vespa takes riding comfort up another notch.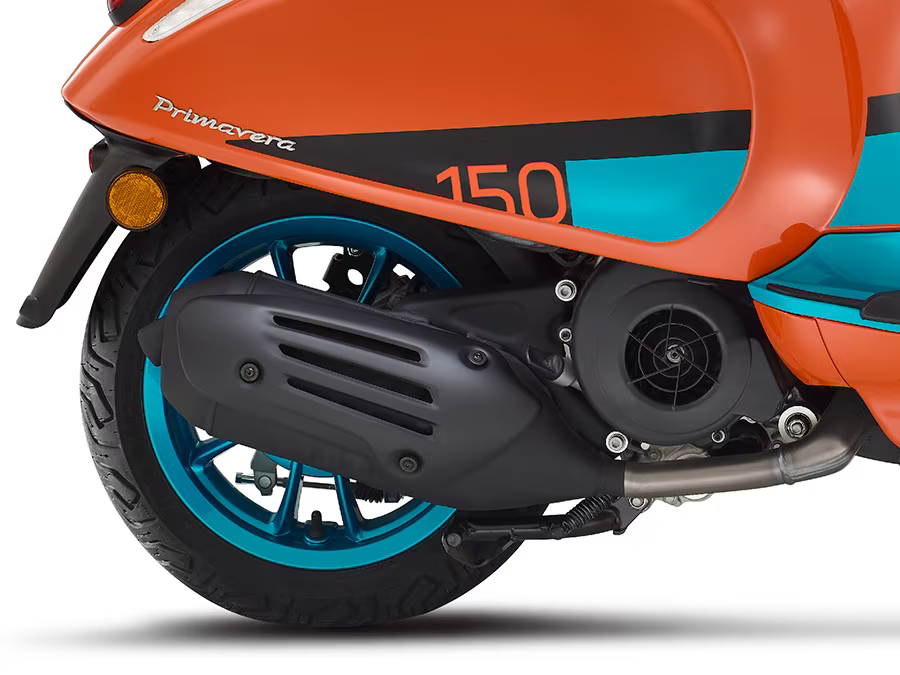 Do you want to insure your Vespa?
Finance and Insurance specialists also with over 20 years of experience to tailor a solution just for you.
CONTACT US