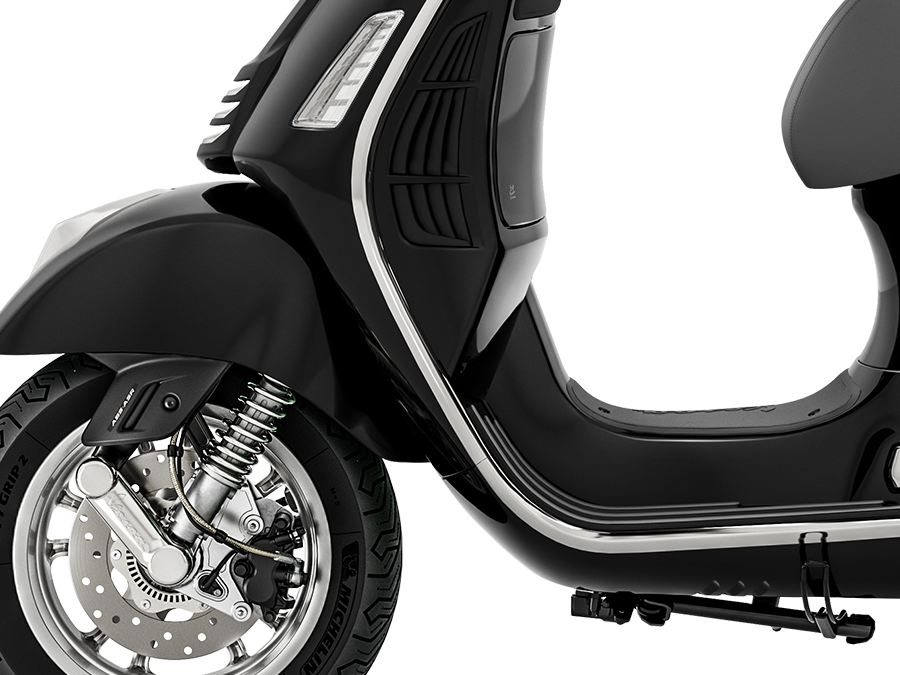 PRACTICAL AND NO-NONSENSE
Keyless ignition, remote seat opening, a practical USB port and Bike Finder for easy location in crowded parking areas are just some of the features that make the Vespa GTS exceptionally user-friendly. But wait, there's more. Its 278cc HPE is one of the best-performing engines ever installed on a Vespa, transforming even the most banal errand into an entertaining adventure.
ICONIC STYLE
Meticulous attention has gone into even the smallest detail of the Vespa GTS. The colors are bright and glossy, the seat and interiors match each other, chrome elements add an extra touch of elegance and even the much-loved "tie" that is such an iconic feature of the Vespa's front has been given a contemporary refresh.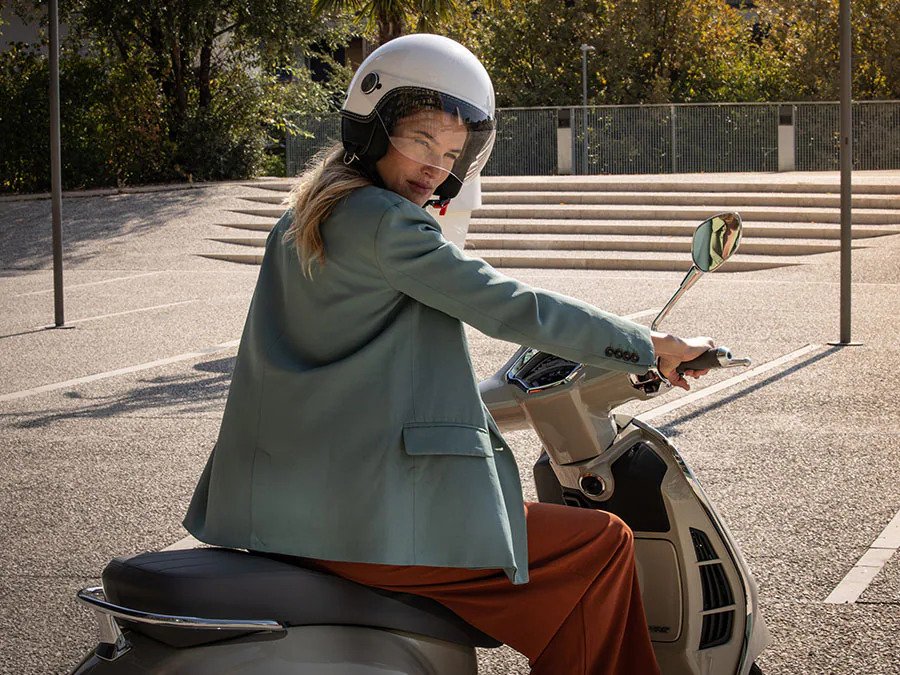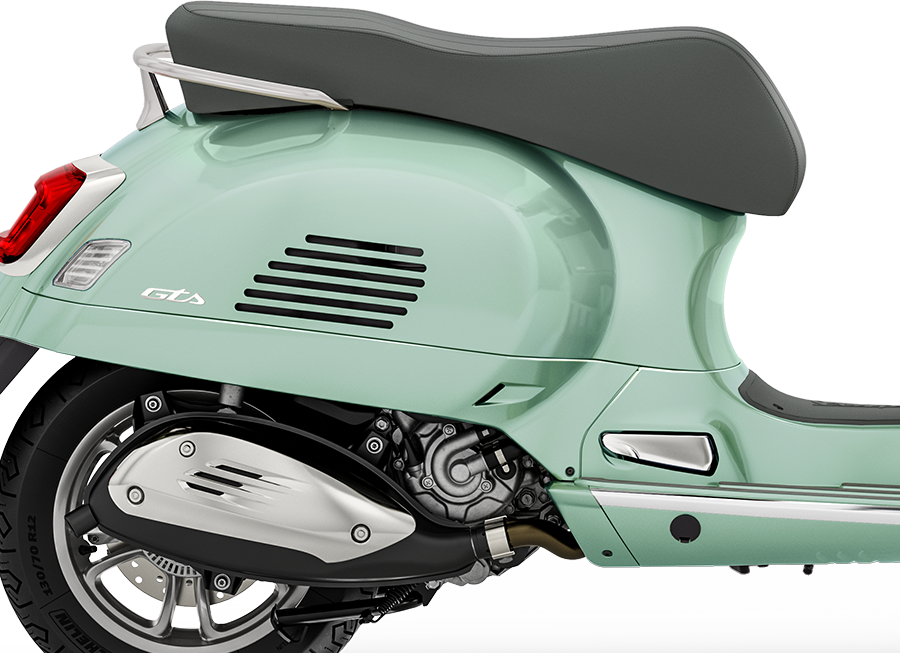 ENHANCED SAFETY
The latest innovations bring new levels of control and handling to the Vespa GTS. The completely-redesigned suspension, dual disc brakes, ABS and ASR traction control ensure stability on even the worst road surfaces and more precise, efficient braking.
Do you want to insure your Vespa?
Finance and Insurance specialists also with over 20 years of experience to tailor a solution just for you.
CONTACT US
Discover the Vespa GTS Catalogue.
Send us a message if you are interested in a product of the catalogue that is not listed in our website and we will find the price and the ETA for you.