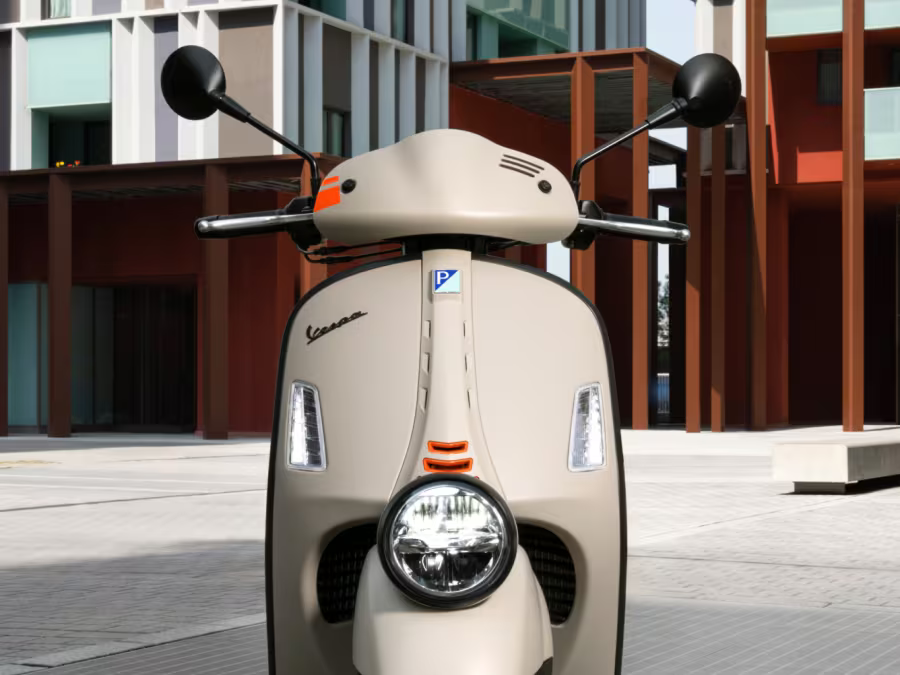 DESIGN THAT MAKES A DIFFERENCE
The latest model takes the most iconic features of the GTV such as its distinctive exposed tubular handlebar and low headlamp on the front mudguard and adds elegant high-tech elements that emphasise its innovative character. The single-seat, two-tone saddle, fairing and matt black details are just some of the features that give the Vespa GTV its bold, sporty personality, while the five-spoke matt black wheel rims and contrasting orange graphics on the side are a nod to the racing world.
HIGH-TECH FEATURES FOR EASY RIDING
Full LED lighting, totally digital instrumentation and keyless ignition are all designed to make the GTV a practical and easy-to-use bike for everyday use, wrapped up in a modern, elegant style that is recognisable in the blink of an eye.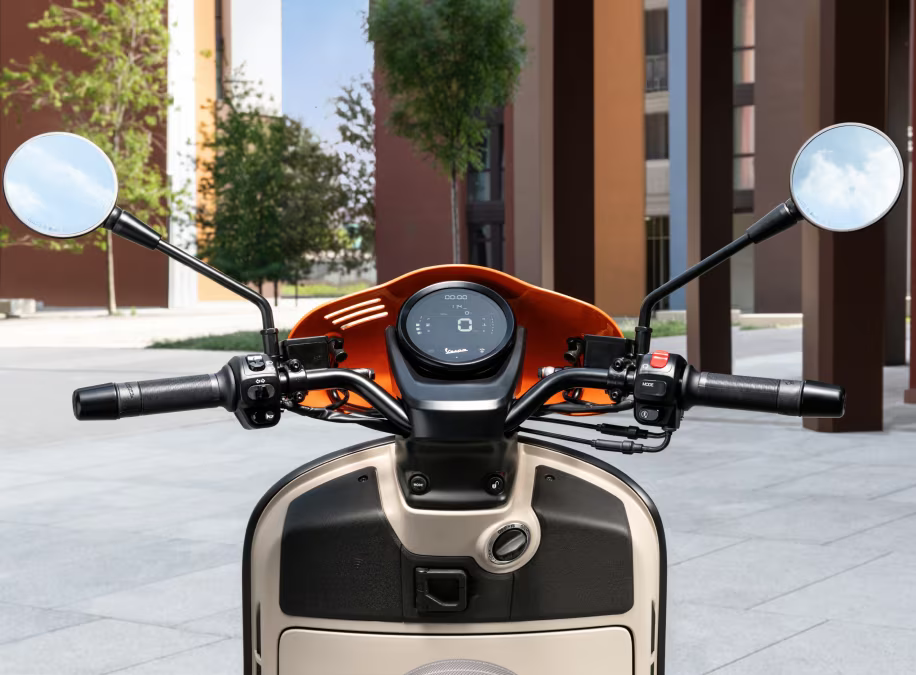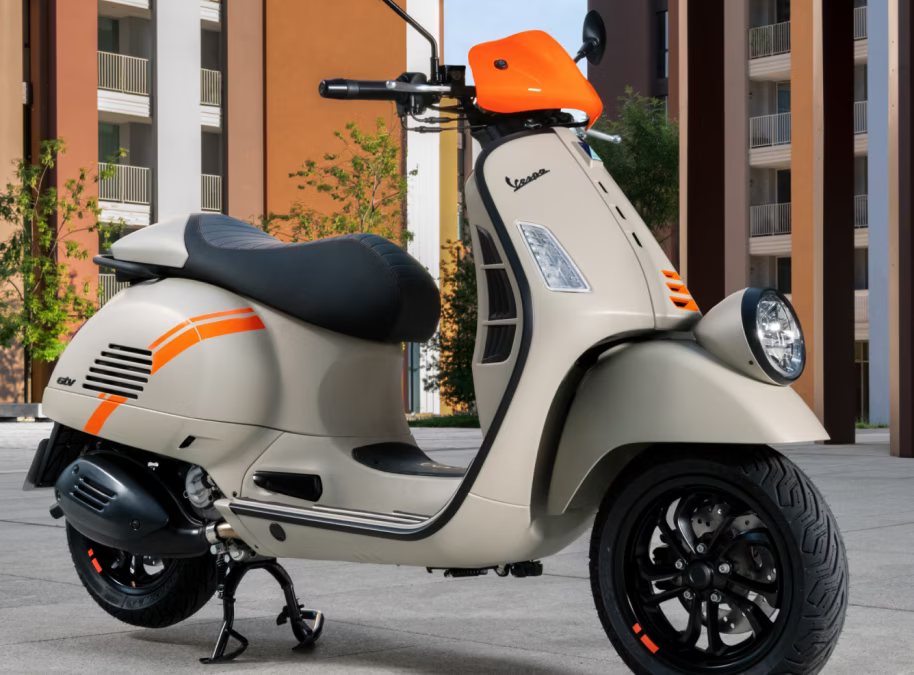 POWER THAT IGNITES EMOTION
The 300-cc single-cylinder HPE (High Performance Engine) ensures the Vespa GTV delivers gritty performance. With four-valve timing, liquid cooling and electronic fuel injection it offers up to 17.5 kW (23.8 hp), making it the most powerful engine ever fitted on a Vespa.
Do you want to insure your Vespa?
Finance and Insurance specialists also with over 20 years of experience to tailor a solution just for you.
CONTACT US