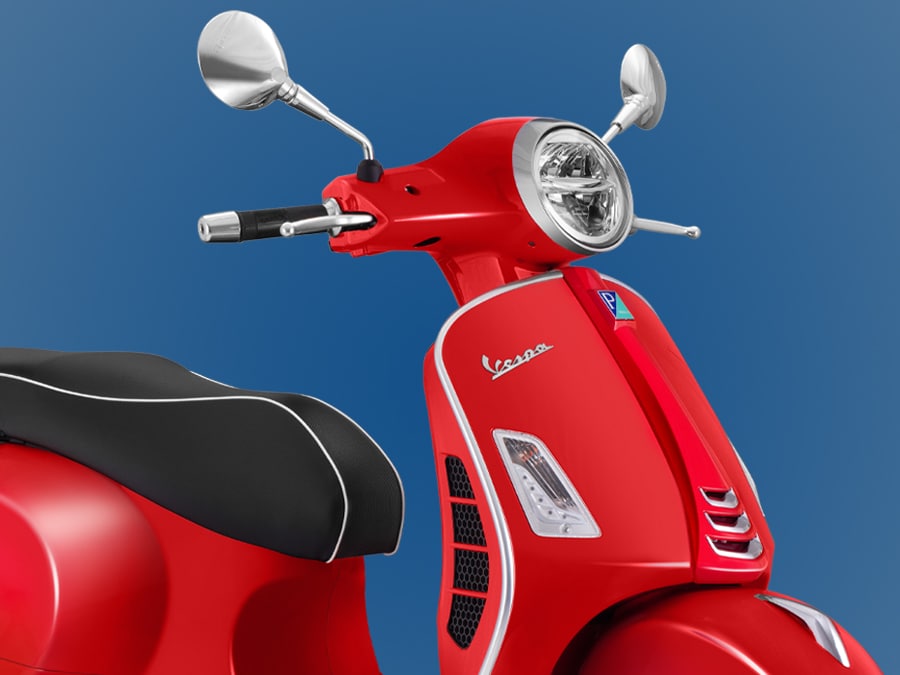 BE FIRST OFF THE MARK
The GTS Super version embodies the typical Vespa values of style, safety, outstanding sportiness and luxurious comfort, taking up the baton from legendary sporty models of the past, immediately identifiable by its black rims with diamond-shaped finish and double-upholstered saddle with clasp. It is available in four colours: Verde Relax, Bianco Innocenza, Rosso Passione, and Nero Vulcano. This version of the GTS family is equipped with I-Get engine that ensures smooth riding and low consumption.
GET READY TO RULE THE ROAD
The "on-board" technological level increases in the lighting system, thanks to the ultimate LED technology, both on the front round headlamp and rear ends, as well as in the LED daylights. These features represent the best solution in terms of visibility, in all possible weather conditions, and a very nice stylistic choice. An exciting mix of handling and stability, also thanks to the generous section tyres fitted on 12 inch diameter wheel rims. The double-disc braking system ensures comfort deceleration, even during busy traffic ride, with a reserve of modularity to put even neophytes at ease.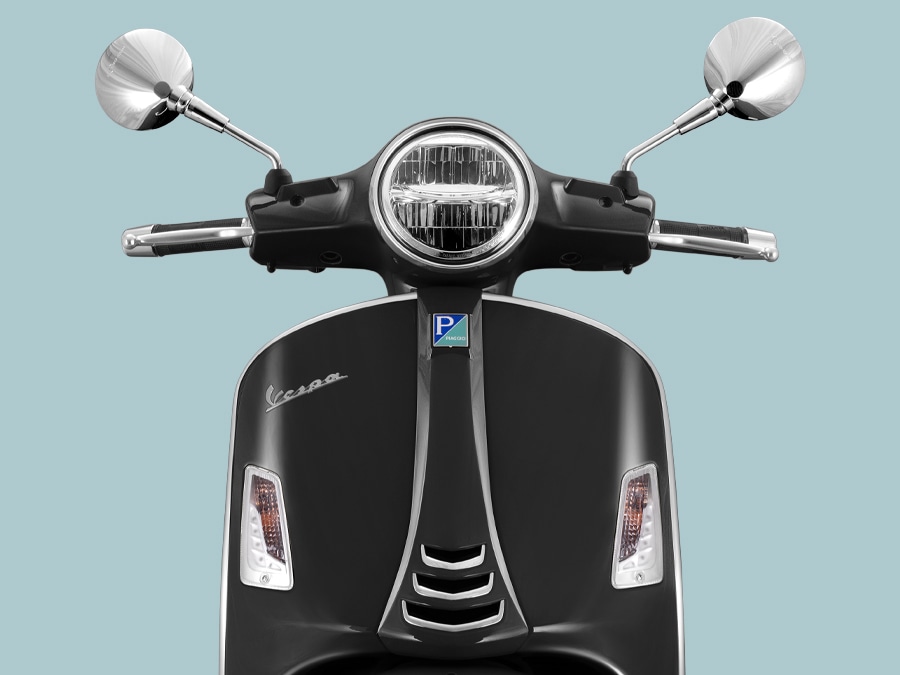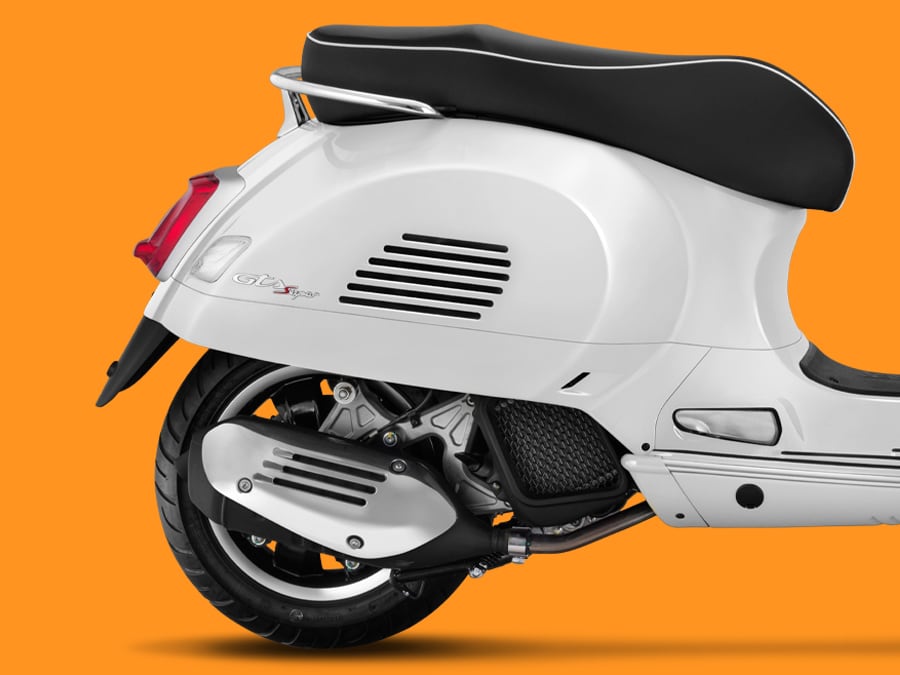 DISTINCTIVE STYLE
The totally steel bodywork with its perfect balance between traditional and contemporary delivers personality and character in abundance. The front end features a redesigned shield, at the centre of which is the unmistakeable horn cover, now longer and enhanced with three decorations. The new Vespa GTS Super 150 I-Get engine ABS offers a new saddle able to ensure greater comfort for both rider and passenger. The under-saddle compartment makes optimum use of the available space including the glove box, inside which there is a USB port, useful for the charging of external devices.
Do you want to insure your Vespa?
Finance and Insurance specialists also with over 20 years of experience to tailor a solution just for you.
CONTACT US
Discover the Vespa GTS Catalogue.
Send us a message if you are interested in a product of the catalogue that is not listed in our website and we will find the price and the ETA for you.