AGILE AND SUPER-TECHNOLOGICAL
Fifty years after its debut, Vespa Primavera is still the voice of young people, in harmony with the spirit of freedom, dynamism and attention to environmental issues. Uninterrupted success and a restyling that today makes it even more agile and super-technological. The new 12-inch wheel rims with five-spoke design, the largest in Vespa history, provide stability and total safety on all road surfaces. The single-cylinder four-stroke engine provides a smooth and quiet ride and reduces consumption with top-of-the-range performance.
TECHNICAL SPECIFICATIONS
Width
680 mm
Wheelbase
1.334 mm
Seat height
790 mm
Fuel consumption
–
Fuel tank capacity
7.0 ± 0.5L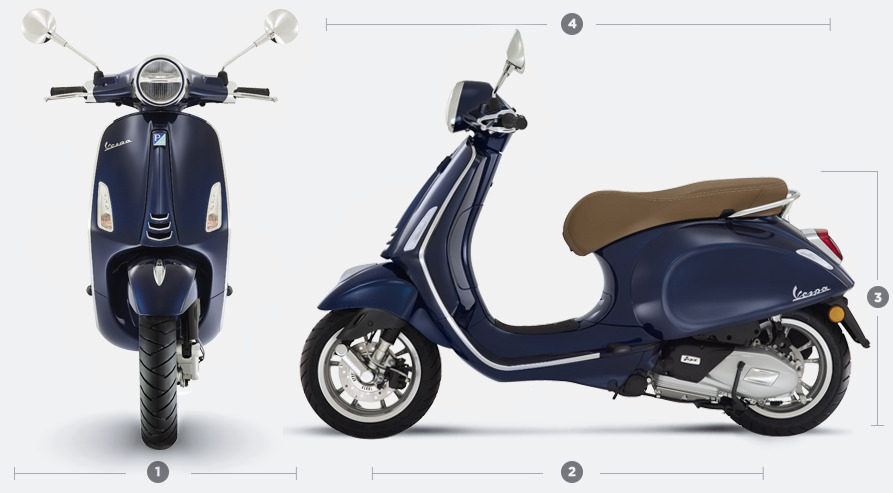 Do you want to insure your Vespa?
Finance and Insurance specialists also with over 20 years of experience to tailor a solution just for you.
CONTACT US
Discover the Vespa Primavera Catalogue.
Send us a message if you are interested in a product of the catalogue that is not listed in our website and we will find the price and the ETA for you.