STYLE AND FUN
Start your two-wheel experience in style and make Primavera your first Vespa.
The air-cooled four-stroke 50cc engine, equipped with electronic injection, is designed to maximize quality and reliability. It allows for an extraordinary reduction in fuel consumption and emissions. The perfect engine for your first vehicle.
Choose the color you like the most and you're off: with Vespa Primavera you're the one on pole.
TECHNICAL SPECIFICATIONS
Width
735 mm
Wheelbase
1.334 mm
Seat height
790 mm
Fuel consumption
34.4 L/KM
Fuel tank capacity
8L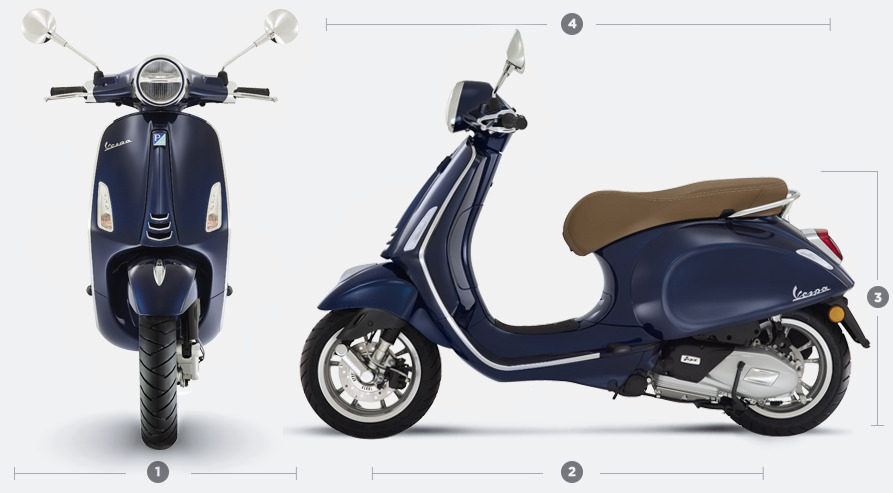 Do you want to insure your Vespa?
Finance and Insurance specialists also with over 20 years of experience to tailor a solution just for you.
CONTACT US
Discover the Vespa Primavera Catalogue.
Send us a message if you are interested in a product of the catalogue that is not listed in our website and we will find the price and the ETA for you.