QUIETLY STYLISH
Exceptionally quiet in ignition mode, lighter than ever and lower fuel consumption are what makes the Vespa GTS Super's 150 i-get engine stand out. With the patented RISS system (Regulator Inverter Start & Stop), performance is optimised whilst environmental impact is respected to the full. The 9kW @ 8250 rpm performance delivers greater surface hold, for safe and reliable riding day in day out.
TECHNICAL SPECIFICATIONS
1.Width
740 mm
2.Wheelbase
1.350 mm
4.Length
1.950 mm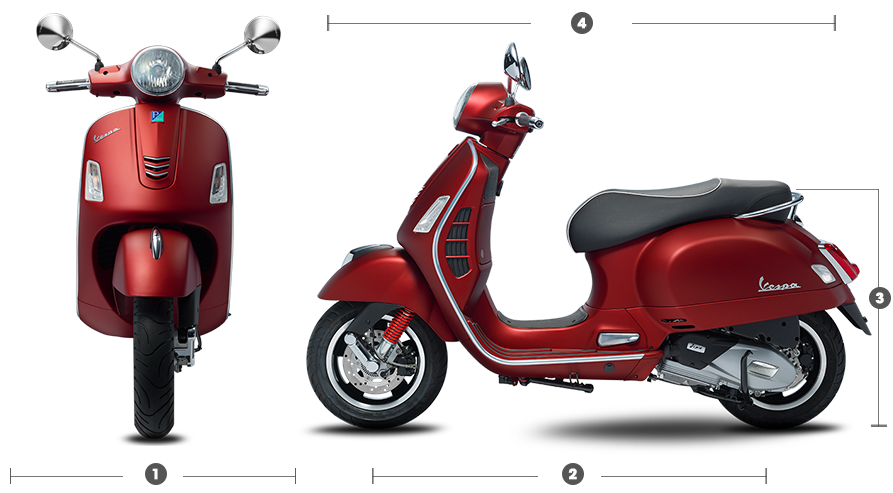 Fuel tank capacity
7L ± 0.5L
Do you want to insure your Vespa?
Finance and Insurance specialists also with over 20 years of experience to tailor a solution just for you.
CONTACT US
Discover the Vespa GTS Catalogue.
Send us a message if you are interested in a product of the catalogue that is not listed in our website and we will find the price and the ETA for you.